Awarding Certificates of Having strength
"Every step in our journey makes us better for ourselves and others."
The entire community filled with tears by the touching words of Ilanit and Or Ruchkin, when Danit (alias), a 14-year-old teenage girl' who lives at Ahavah children & youth home care unit received the award:
 "Because every day you grow a little more,
You learn to make your voice heard, to ask for what you need and also to say "no" when it's needed.
You fight your battles and win.
 Especially For having a huge heart, a creative and free-spirited soul, that knows to build relationships, to love and to appreciate.
Even though there were times people told you "you can't", you showed every one, you could.
Do not ever change.
We love you just the way you are."
Danit lives at Ahavah since 2016. She is the youngest sibling in her family. She is talented and creative with strong principals that knows to stand up for herself. She is a loyal friend and generous to others. Throughout her years here, she learned to recognize her needs, express them to others and fulfill them. Danit enjoys her life at Ahavah and knows what this place provides her with.
Once a month, we empower one child from each Family Home Care Unit that succeeded in finding their inner strengths and powers.
Our Dvir and Or (aliases) both finished high school with great pride and success after 12 years of learning in a professional technological school.
Dvir came to Ahavah 12 years ago, in 1st grade, Despite the difficulties and the uncertainties along the way he successfully completed his stay at Ahavah and started a new chapter in his life. Next year he will enter the National Service program.  
In the picture:  Dvir's mom (on the right); Dvir & Igal & Rachel, his Guidant Parents of the Family Home Care Unit.
Or came to Ahavah 3 years ago, Despite the rough period he went through, he finished his 12 years of schooling. Next year, he will enroll in the Israeli Defense Forces.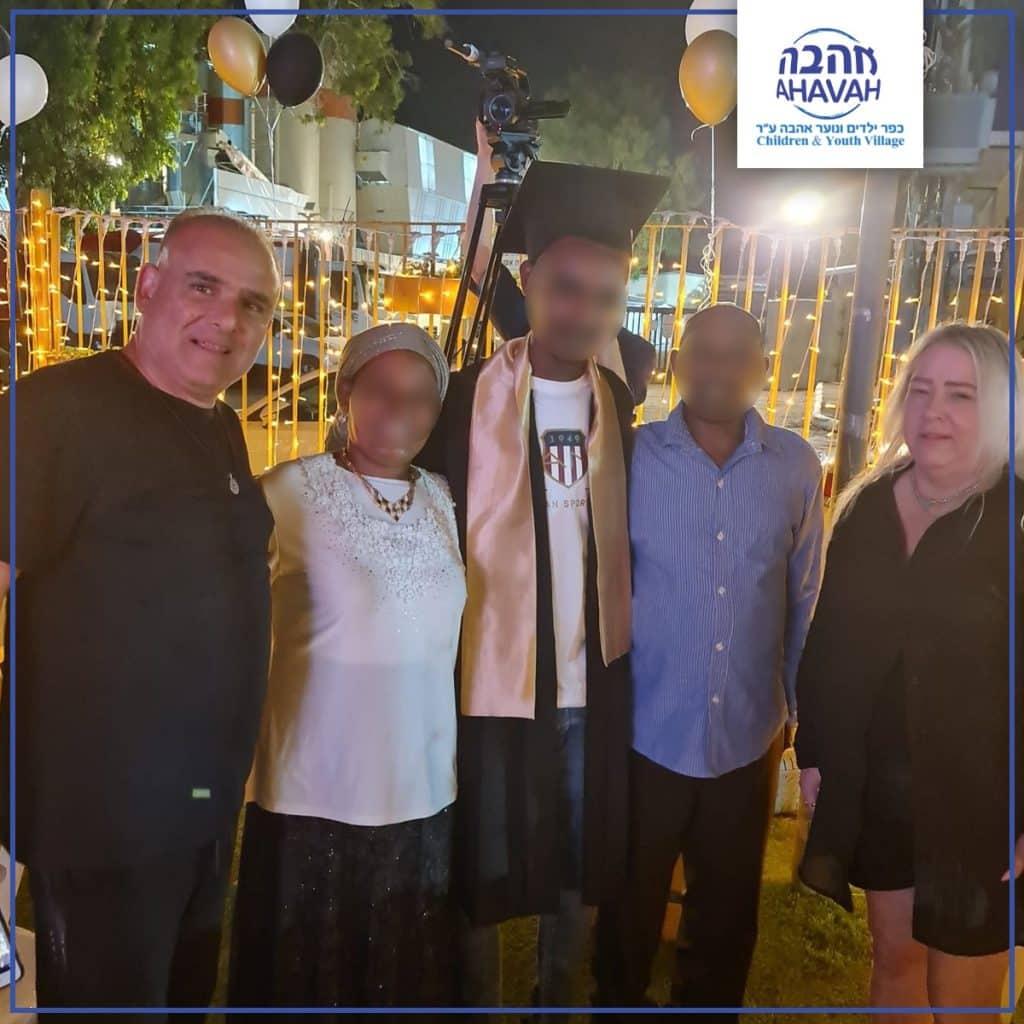 In this picture, Or, (In the middle), his parents, & Igal & Rachel, his Guidant Parents of the Family Home Care Unit.
Or and Dvir we are so proud of you!
End of the year Activities
 At the beginning of June, Ahavah's large set of classes celebrated the end of another successful year of activity Including 18 different activities, such as soccer, bike riding, chess, a choir, gym fitness, art and much more.
The rock band and the theater group performed in front of the entire community. Basketball and soccer tournaments held with the participation of 12 Family Home Care Units.
For each activity, one child chosen by the professional activity guide to receive a certificate of excellence for their high expertise. Another certificate awarded to children who acted kindly and morally to those around them.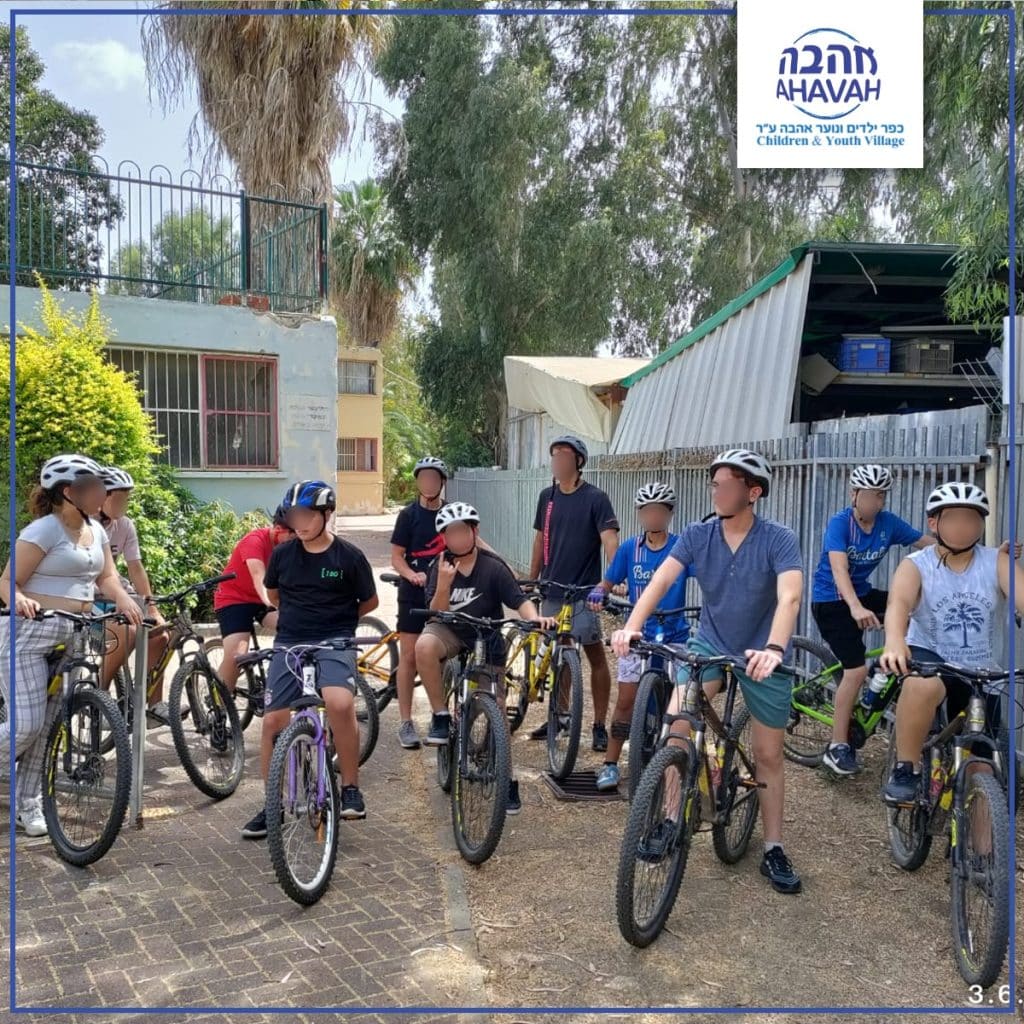 The Girls Project (Mia) summarizes another year
The project is for all the female participants in the Ahavah Children and Youth Village, estimating 60 girls of a variety of ages from 6-18 years old. We are glad to share another year of wonderful and meaningful activities.
We met every Thursday evening for tea, cookies and a deep conversation. We had events for all of the girls and their significant woman figure; some were mothers, sisters, grandmothers. On one occasion, we hosted Rachel Yosef from "Straus" with her touching life story filled with inspiration. Another event took place in the nearby Village park of Kfar Bialik, where we had a picnic and finally yet importantly, we went to the Afikim pool to have fun and to summarize the year. We were definitely left with a strong taste for more. See you next year.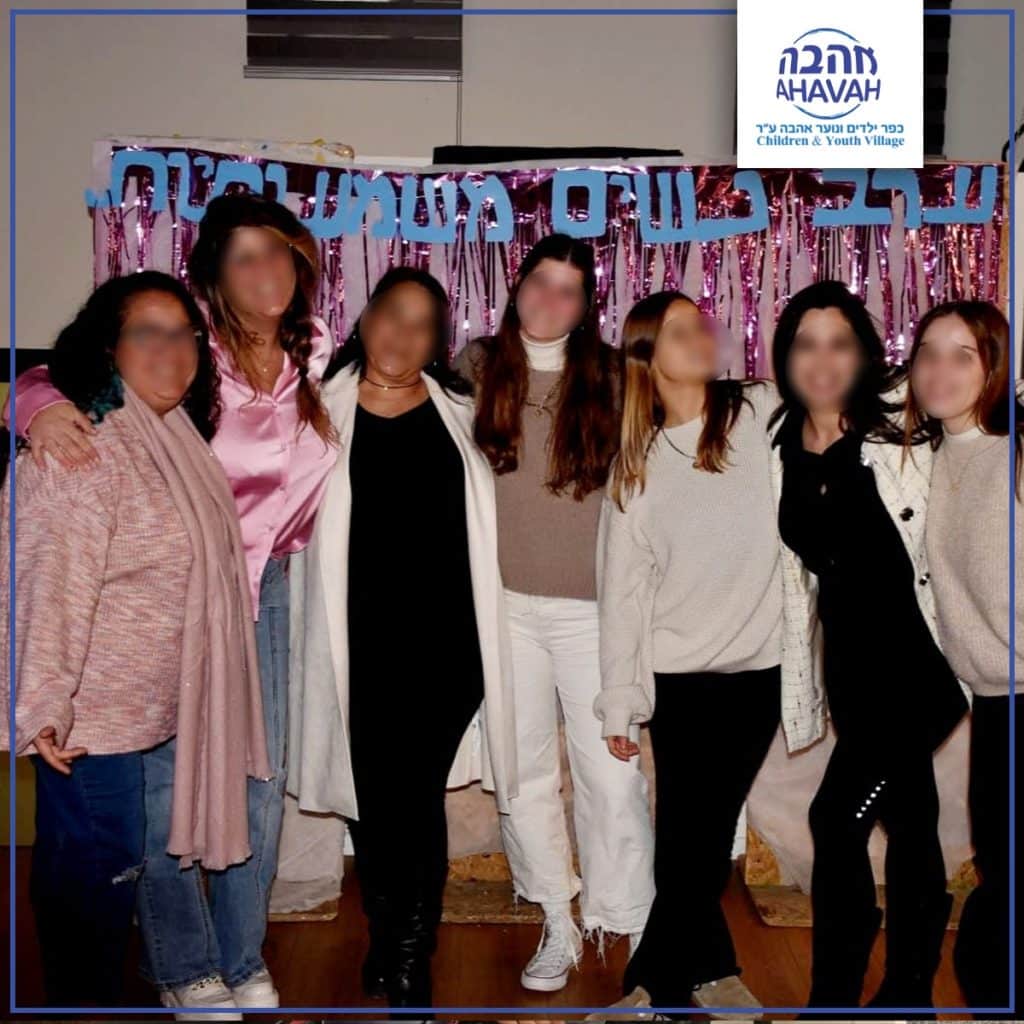 Granite- A Journey for Change
Yarin (alias), a 15-year-old boy, came to Ahavah 7 years ago with temper tantrums and physical disabilities that made difficult for him to cope in his daily environment. He joined this journey a year ago.
Granite Project is a year round therapeutic process. During the process, each child undergoes a personal and a group journey where they cope with hardships, challenges, and barriers. The peak of this journey for change is a nine days outdoor trip. 
The project's professional team deliberated a lot if Yarin is able to join this journey, due to his mental and physical states. The team chose to share these indecisions with Yarin, after which was decided to give him the chance to participate. The leader of the Granite project, Eitan, describes that for the entire nine days of the journey Yarin coped with his difficulties & with the group. During personal conversations with Eitan, Yarin expressed his wiling to make the change and succeeded.
Yarin, we all believe in you!